Emily Smith Stuck By Syringe In Hotel Room, Family Claims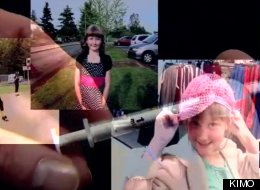 "There were syringes, plastic bag, bloody bandage all underneath the mattress cover," Angie Smith said. "We were really shocked and freaking out. It scared us to death."
Smith said she called police and took her daughter to a hospital, where staff told them her daughter would have to endure blood tests over the course of the year to make sure she hasn't contracted any diseases from the hypodermic needle.
"Their story is not true," Dhaliwal said. "It was their needle" and the family was "just trying to get a free room," he claimed.
"We not only clean our rooms daily but we also have a head housekeeper who g